Pamper all your senses
GASTRONOMY
DIRECTED BY OUR BEST CHEFS
WICHTERLE CASTLE RESTAURANT
The Wichterle Castle Restaurant invites you to enjoy a pleasant gastronomic experience.
The baroque style of the restaurant underlines the overall impression of the castle.
Delicious meals worthy of the castle environment are offered à la carte. We are pleased that we can prepare for you
dishes from primarily regional sources. The character of the kitchen comes from the region where the castle is located. We try to introduce our customers to traditional Czech and especially Wallachian cuisine with a touch of modern elements. In our kitchen you can find regional ingredients from local farmers and suppliers. We try to prepare our menu according to the season of the year with an emphasis on quality. Capacity of both restaurant and individual lounges for a beautiful lunch, dinner, celebration,
smaller weddings, corporate events, etc.
Restaurant: In case of over capacity, breakfast is served in the small lounge,
which is decorated in the same spirit as the restaurant.
Upon request, we also prepare meals for guests with dietary restrictions.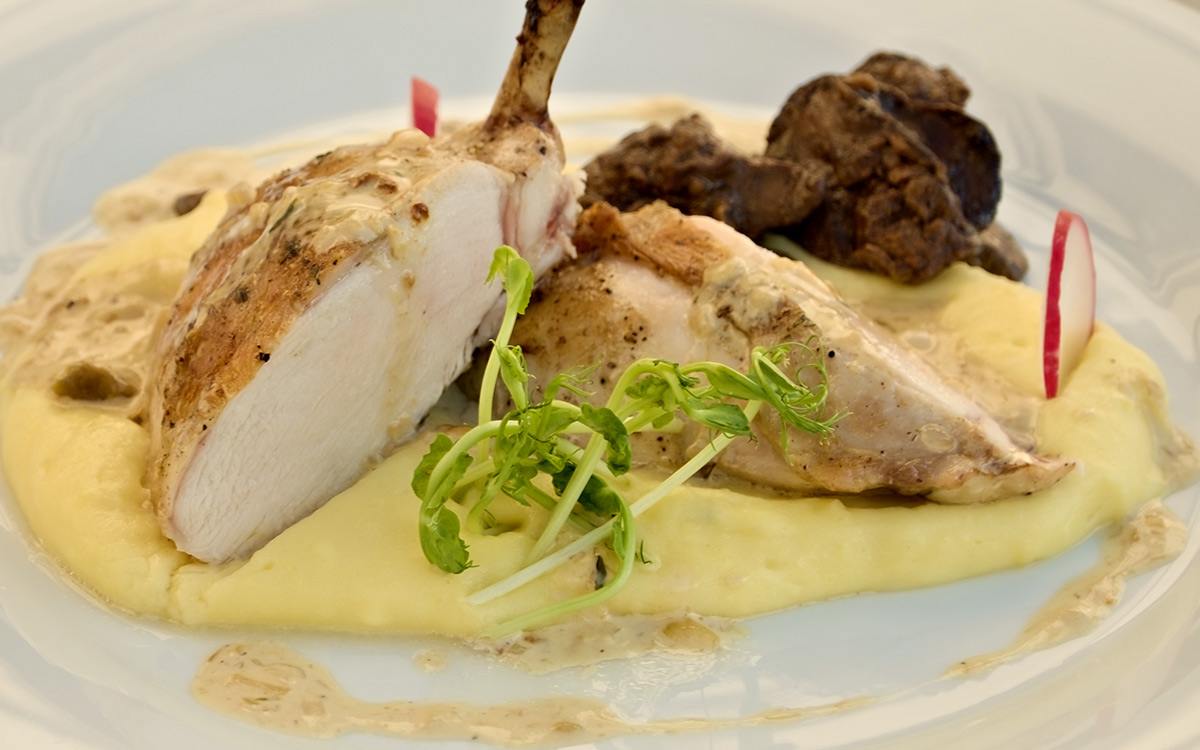 The hotel restaurant will
impress your taste buds
For groups over 6 people we recommend booking in advance
RESTAURANT
OPENING HOURS
Su – We 11:00 – 22:00
Th – Sa 11:00 – 23:00
The hotel reserves the right to change opening hours during business and other events.
Jaké gastronomické zážitky na vás v restauraci čekají?
We use herbs from the castle garden not only in the kitchen, but also for the preparation of our own fresh lemonades and mixed drinks. Your taste buds will be pleased with excellent taste of moravian and bohemian wines.
All desserts and other sweet pleasures we prepare in our castle kitchen. From there they travel straight to your plate. Great to be served along with delicious coffee.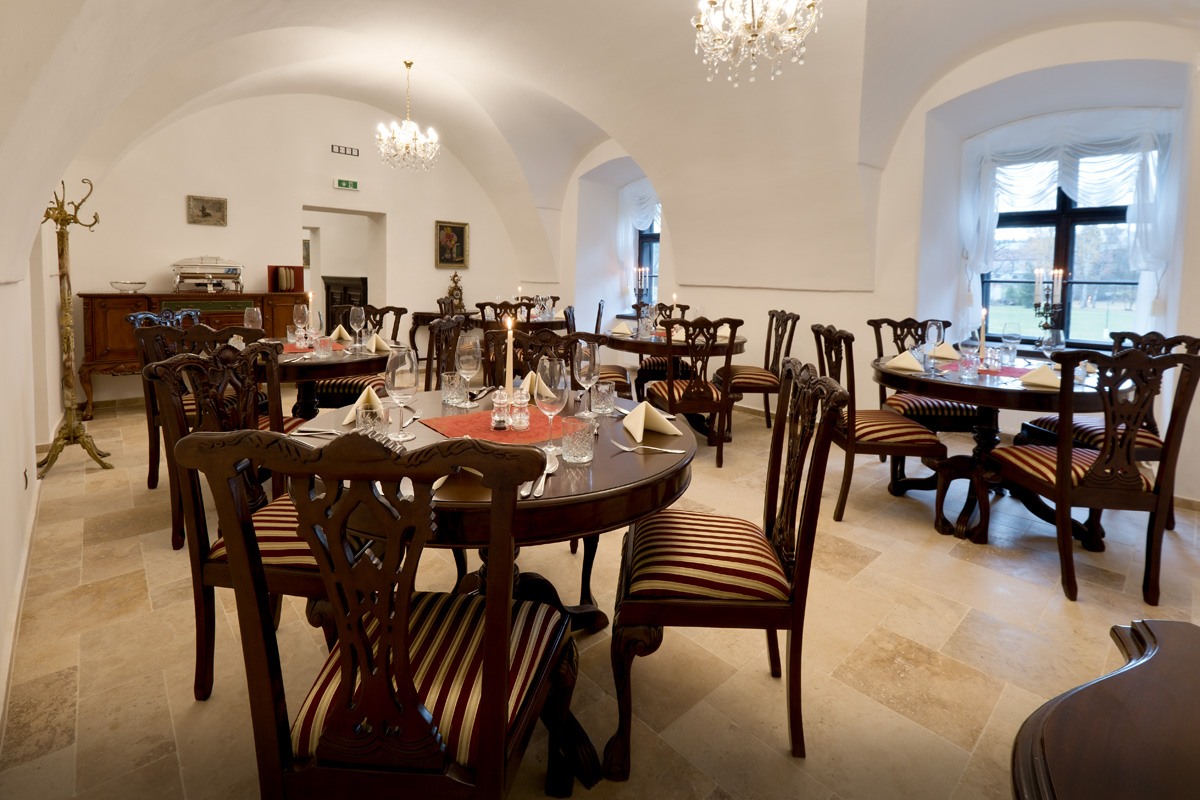 Piknik v zámeckém parku
Are you a romantic person? Then it would be really pity to eat in an ordinary way. Order a picnic basket to the Wichterle Castle Park! Are you a picnic enthusiast for whom outdoor dining is a good way of spending free time with friends? Castle park is fully at your disposal. You can picnic in any part of the park, on a blanket, which you can borrow with a basket of good food and drinks. All picnic equipment is available. You can enjoy this offer from summer to autumn.